2022 GLOBAL COFFEE CHAMPIONSHIP
If you're a barista, roaster, café owner or even an enthusiastic coffee lover, join us and be the main stream in the world of signature drinks.
Propose new trends in the global beverage market, ranging from how to make ingredients that will make drinks stand out to special naming, garnish and styling to catch

consumers' attention.

Explore various raw ingredients that affect the sensory and visual of cocktails and figure out the variables accordingly and suggest original signature cocktails to suit the new trend.
2022 Global Coffee Championship
It is the world's best beverage competition that features hundreds of participants and judges from 20 countries.
(United States, Australia, Russia, Spain, Slovakia, Taiwan, Japan, Philippines, Vietnam, Hong Kong, Thailand, Malaysia, Indonesia, Korea, Brazil, Argentina, Honduras, Uruguay, etc.)
---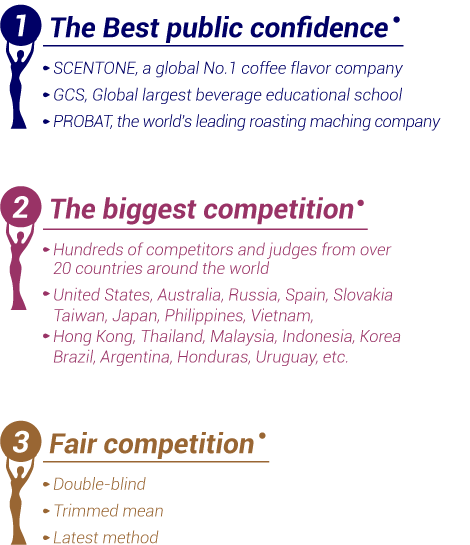 ---